Free Standard Shipping On All Orders
We currently offer free standard shipping on all orders throughout the continental US. No minimums. So save those extra dollars for your next team lunch.    
Learn more about our shipping policy here.
We stand behind our products. Our furniture is built to withstand the daily use that comes with being part of your living, breathing workspace. But we know life happens. That's why each of our products come with a 5 year warranty* so you can feel confident that your purchase will stand up to the test.  
*Learn more about our warranty policy here. 
We stand behind our products, so we'll let you trial our products for 90 days, risk-free. If you're not completely happy with your purchase during those 90 days, let us know and we'll make it right.   
Learn more about our return policy  here.
Explore our flexible payment options with Affirm Financing. 
Just select Affirm at checkout to fill out a simple application for quick approvals in real time. 
Want to leave the assembly to the pros? Check out our partnership with TaskRabbit, a same-day service platform that instantly connects you with skilled Taskers to assemble your Stand Steady purchase.
Our products arrive with easy-to-follow instruction guides for simple, straightforward assembly. If you have any questions while assembling your new purchase, our customer support team will be happy to help.
4 Assets Worth Checking Out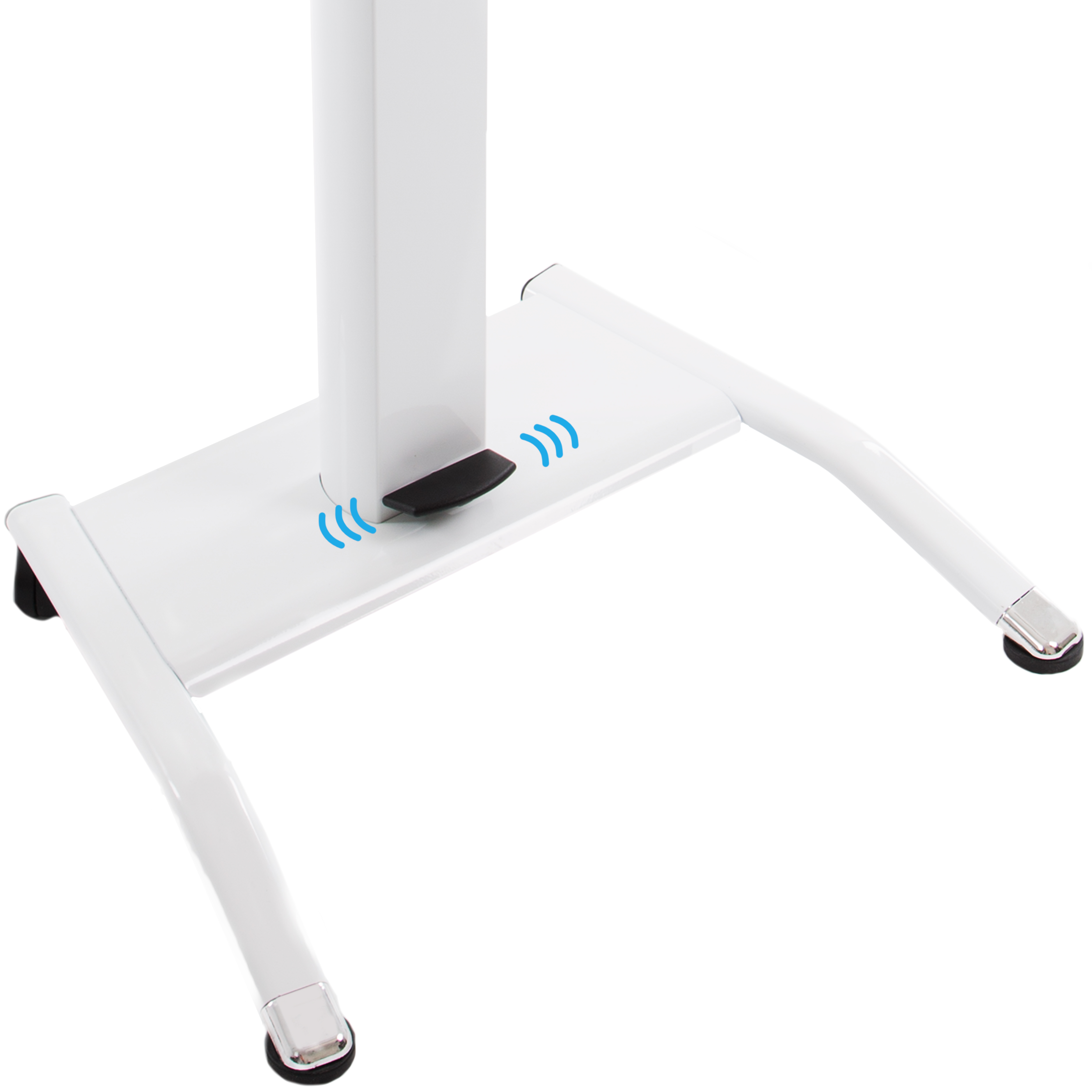 Easy-Lift Pneumatic Pump
Pneumatic, more like pneuTASTIC. Welcome to the future of manual height adjustments. It's smooth. It's quiet. And it's quick. What's not to love?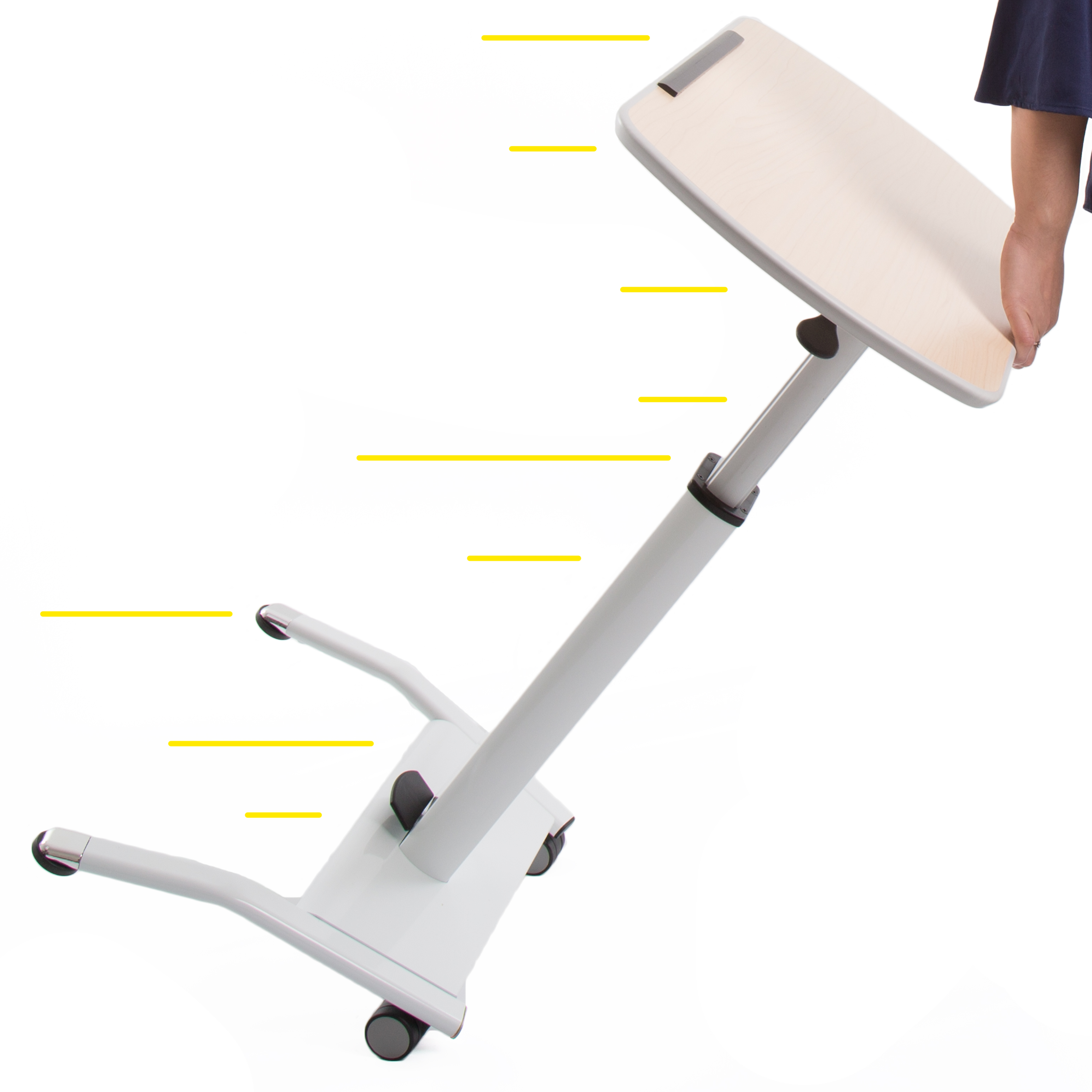 Mobile Workstation
The Cruizer Pivot combines back rolling casters with stabilizing front feet to ensure easy maneuverability and stability. Now that's a win-win.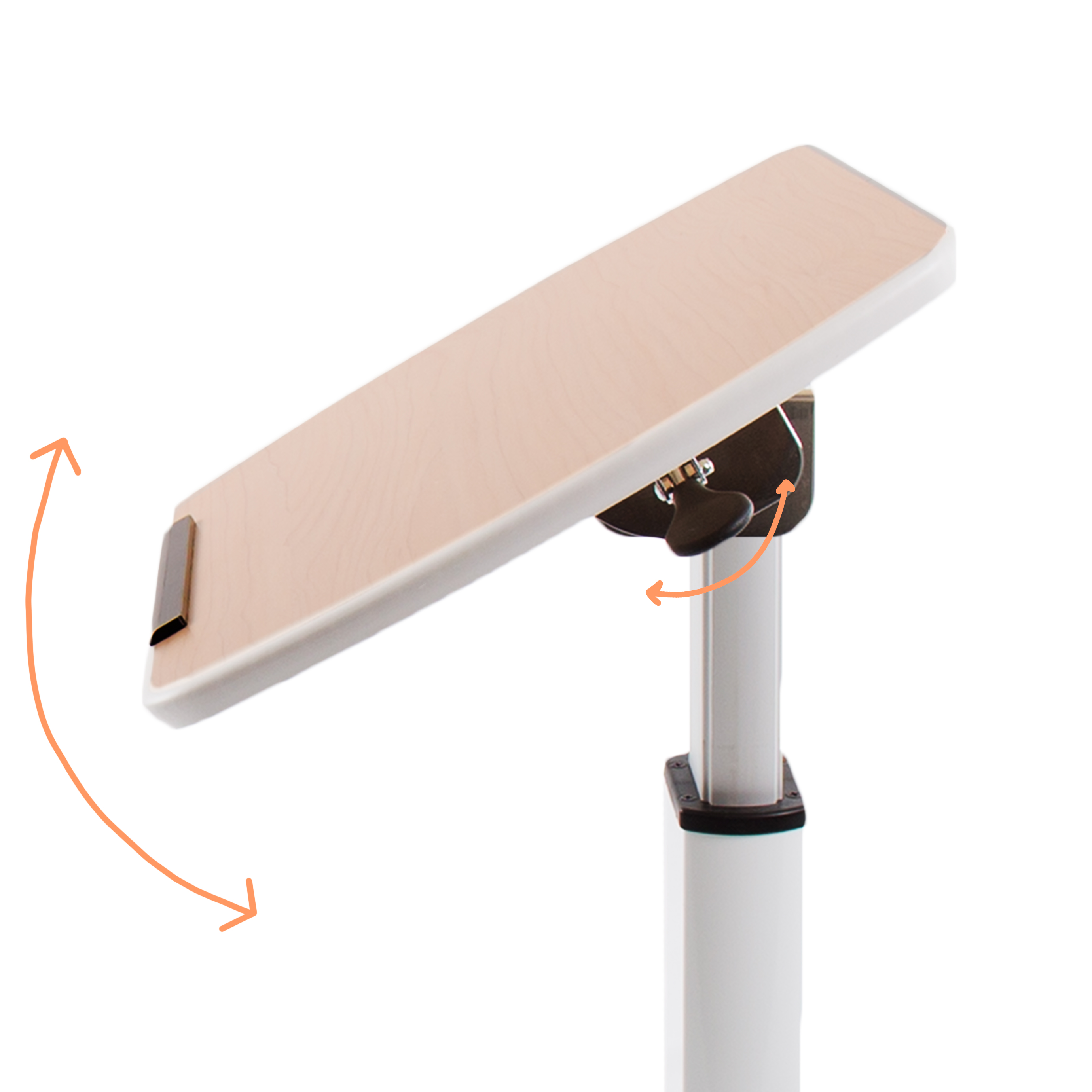 Tilting Desktop
Tilt away, my friend! With an adjustable tilting desktop and secure laptop stopper, this podium was made for giving the perfect presentation.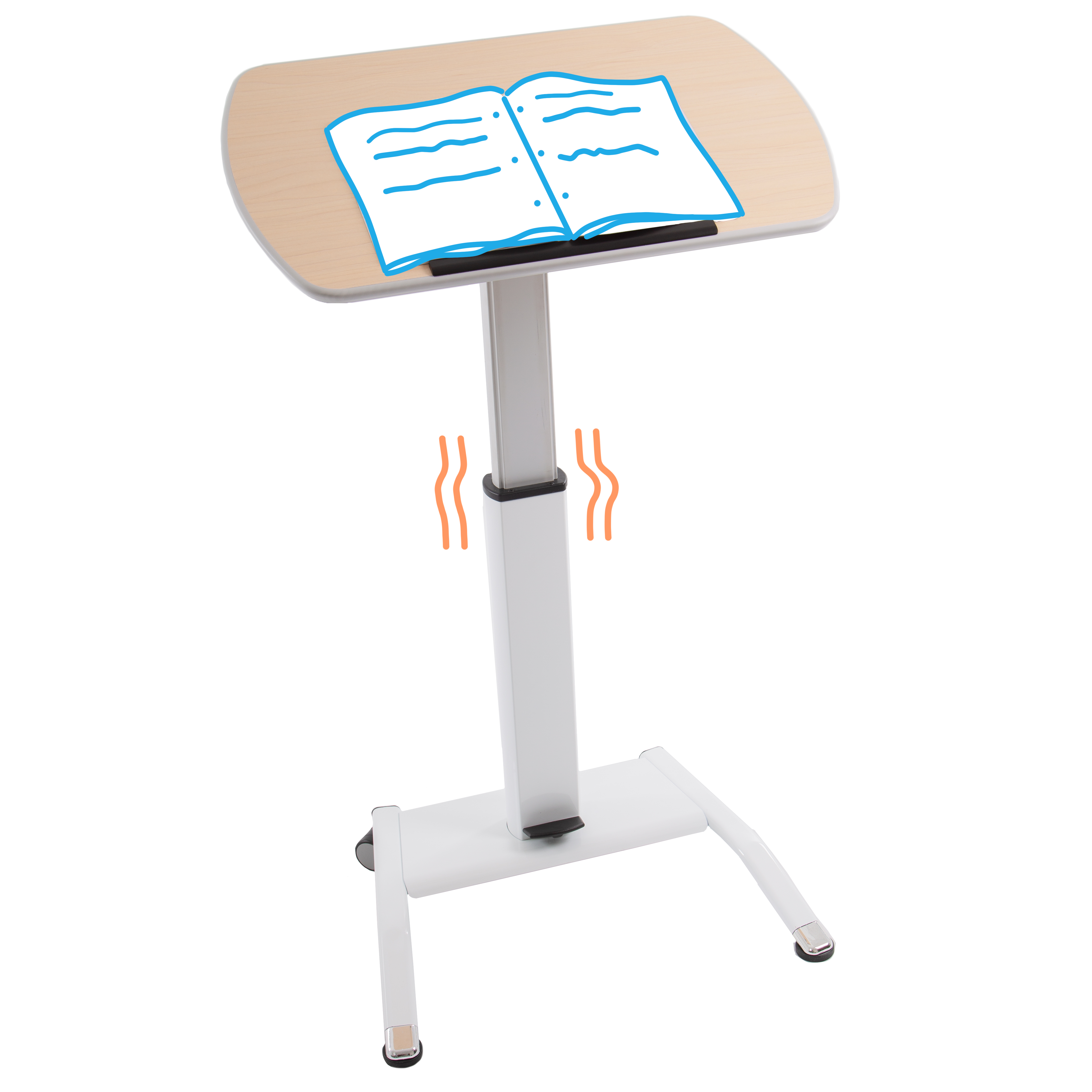 Compact & Lightweight Frame
Experience perfect portability at your fingertips with the lightweight, easy-rolling frame of the Cruizer. The collapsible desktop makes storing this laptop stand a breeze.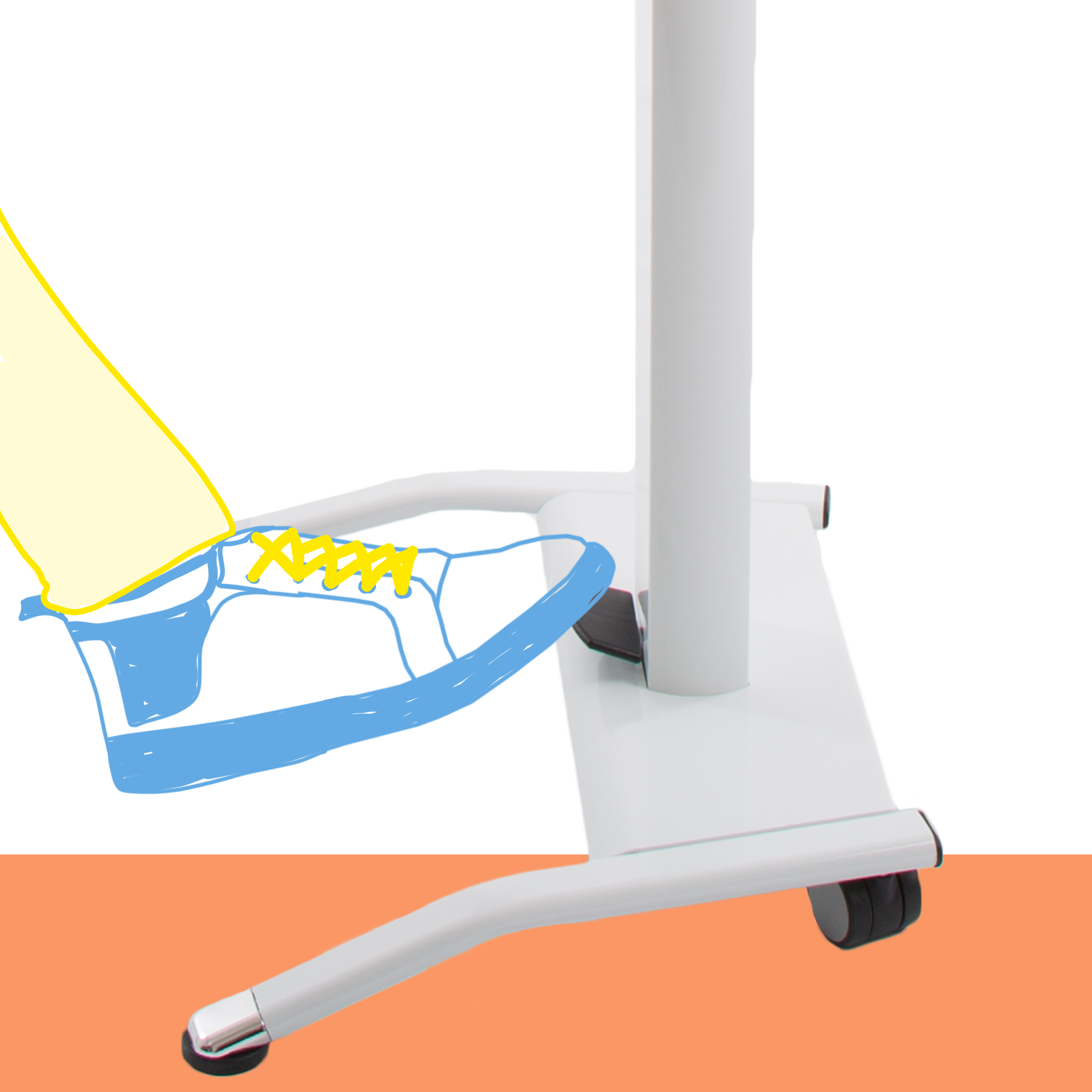 To Stand or Not to Stand
Why not both? This podium adjusts to your ideal ergonomic height in seconds with an air-assisted pneumatic pump. Simply step on the foot pedal, apply some pressure, and let the lectern do the rest. It's that easy.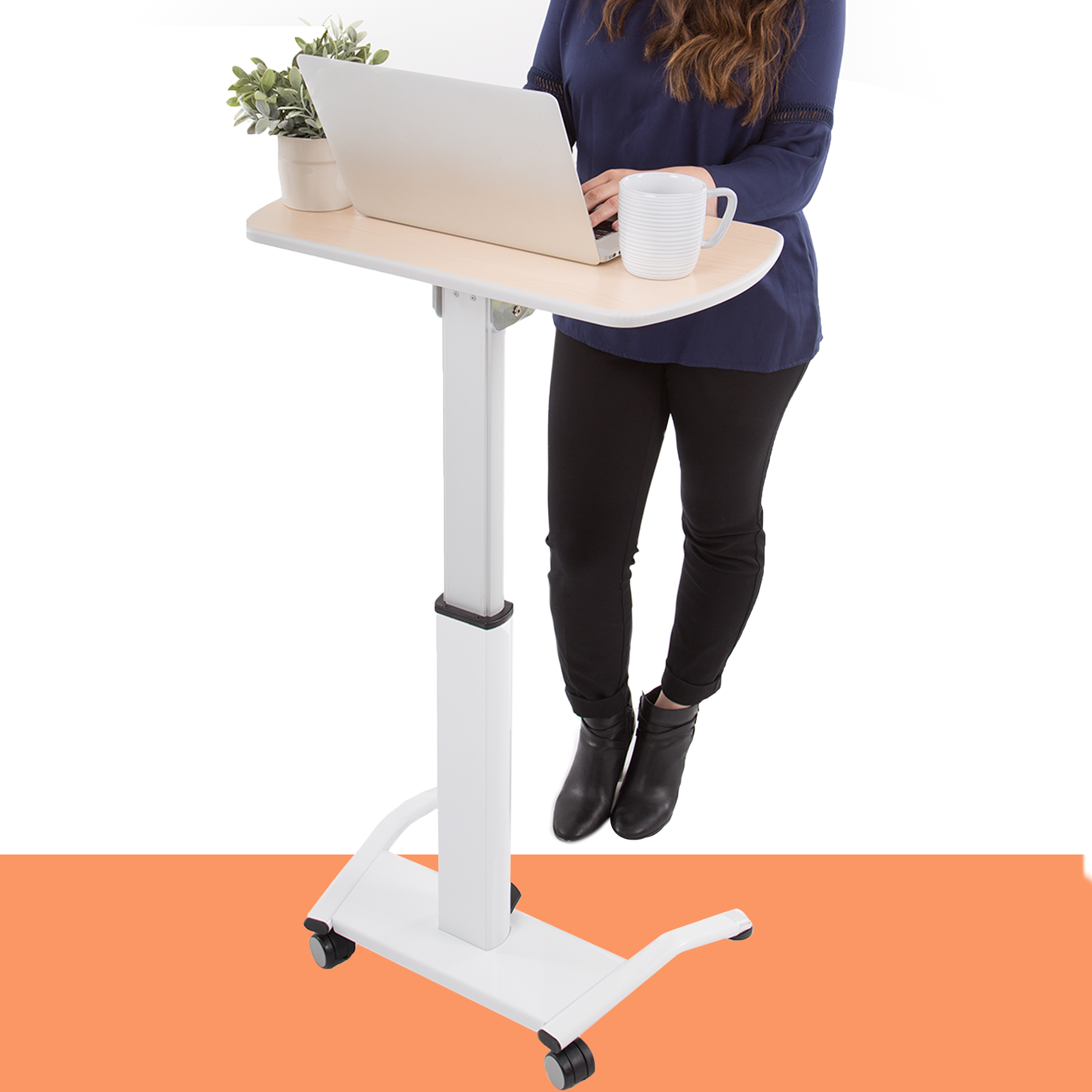 Tiny Frame, Big Personality
This podium is loaded with space-maximizing features for your on-the-go workday. With its compact frame and collapsible tilting desktop with built-in ledge to keep your laptop and papers in place, this portable table saves floor space and stores away with ease. You might say it's the perfect addition to any office, library, or home.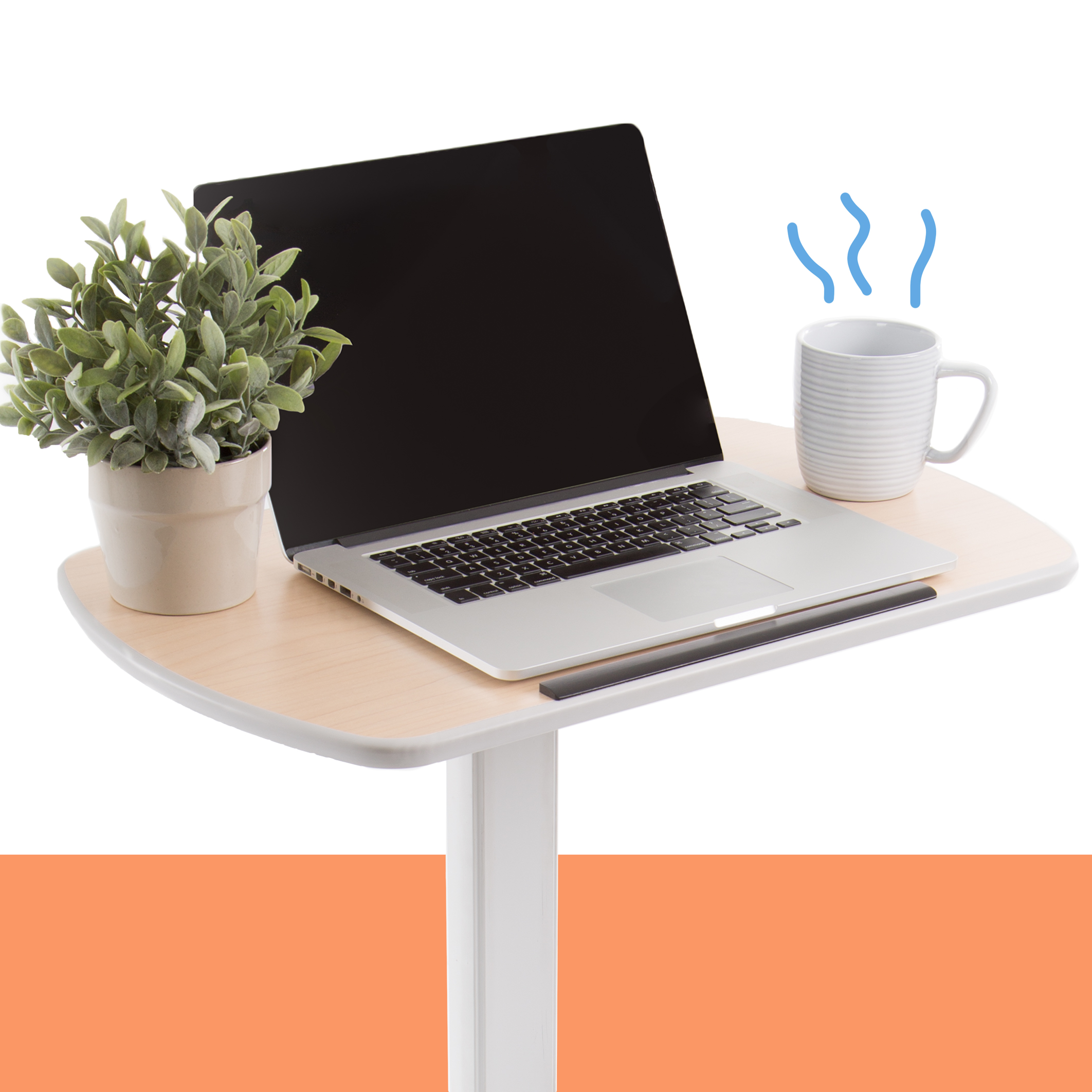 Go Ahead, Spill Your Coffee
We get it, life happens. The podium's powder-coat finish makes it resistant to scuffs and water damage so it can stand up to the wear and tear of your daily workday (and look good while doing it).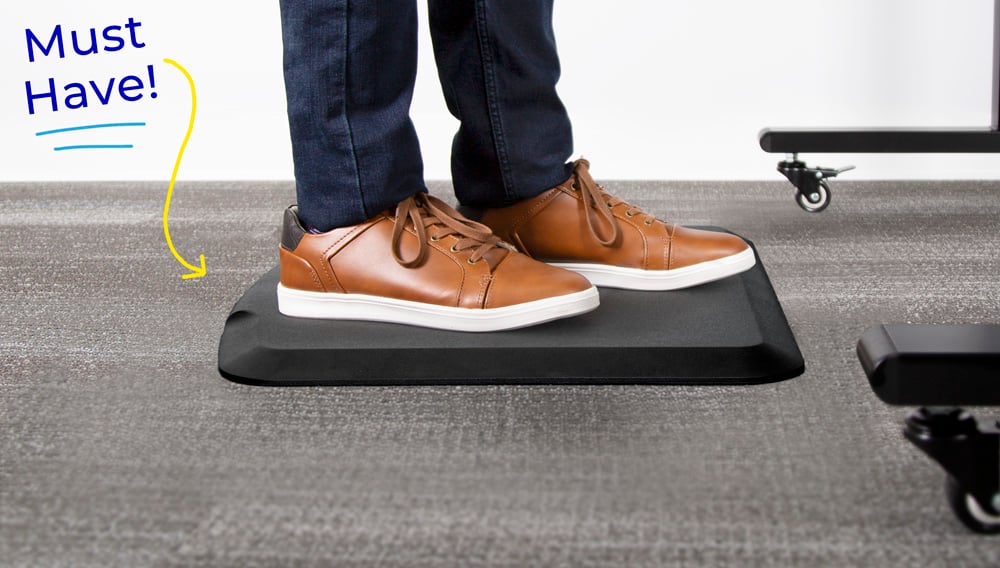 You Can't Have One Without the Other
It's best to use a standing mat whenever and wherever you're using a standing desk or desk converter. So, take the pressure off—your joints at least—with a standing mat. Productivity will sky-rocket, and not just at your desk! You can take this mat into the kitchen for extra support. PS, how's your mood? Well, with a standing mat, it's likely to improve. Yea—we're thinking you should add this to your cart. Your back and joints will thank you for it!

Explore Standing Mats