We currently offer free standard shipping on all orders throughout the continental US. No minimums. So save those extra dollars for your next team lunch.    
Learn more about our shipping policy here.
We stand behind our products. Our furniture is built to withstand the daily use that comes with being part of your living, breathing workspace. But we know life happens. That's why each of our products come with a 1 year warranty so you can feel confident that your purchase will stand up to the test.  
Learn more about our warranty policy here. 
We stand behind our products, so we'll let you trial our products for 90 days, risk-free. If you're not completely happy with your purchase during those 90 days, let us know and we'll make it right.   
Learn more about our return policy  here.
Explore our flexible payment options with Affirm Financing. 
Just select Affirm at checkout to fill out a simple application for quick approvals in real time. 
Four Assets Worth Checking Out
Electric Height Adjustments
With the Winston's quiet electric lift, just sit (or stand) back and let the powerful motor adjust to your ideal height. A desk that does the heavy lifting for you? Yes please.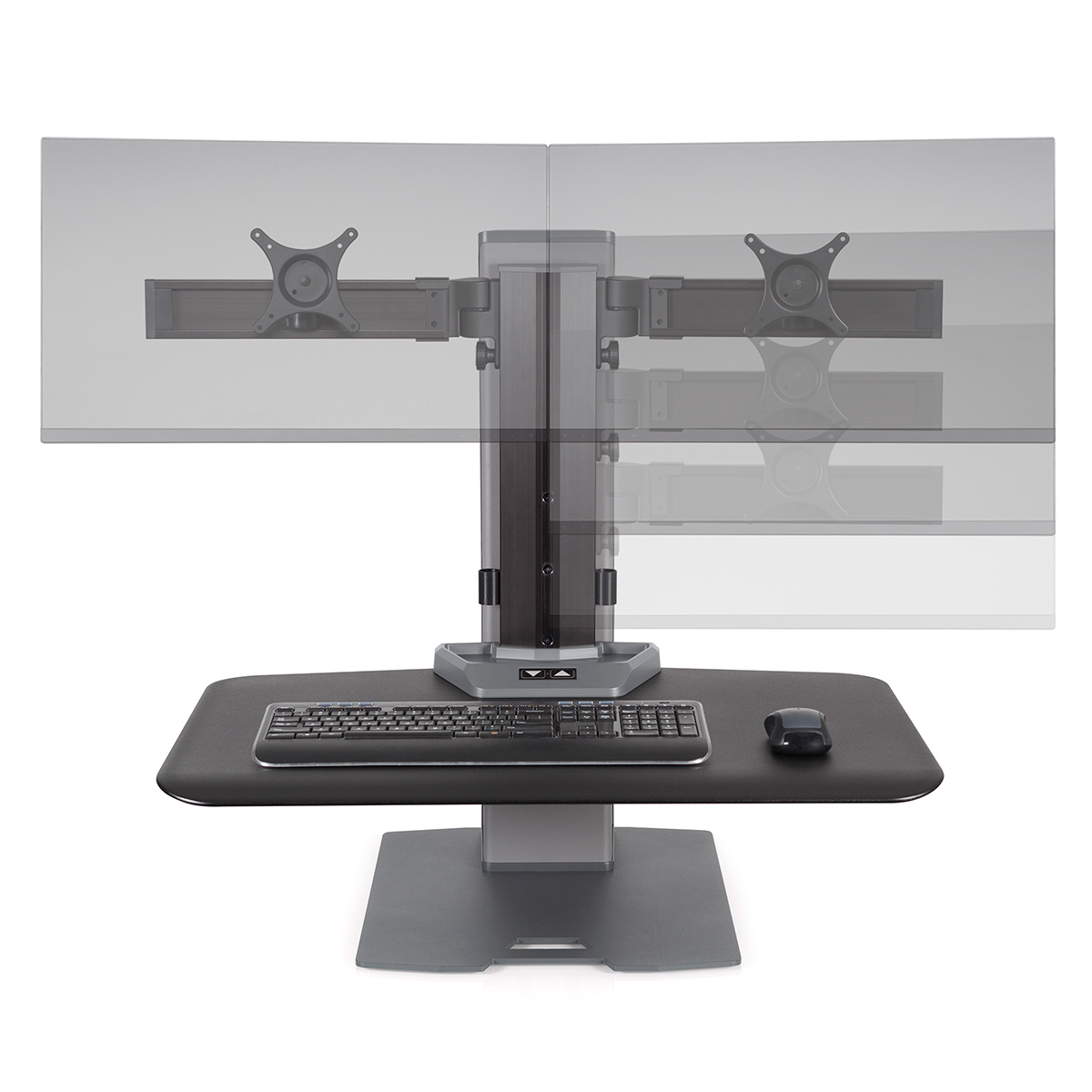 Supports Multiple Screens
Prepare for more comfortable workday. Choose from one to three monitor mounts to keep your screens at eye level while freeing up valuable desk space. That's a win-win.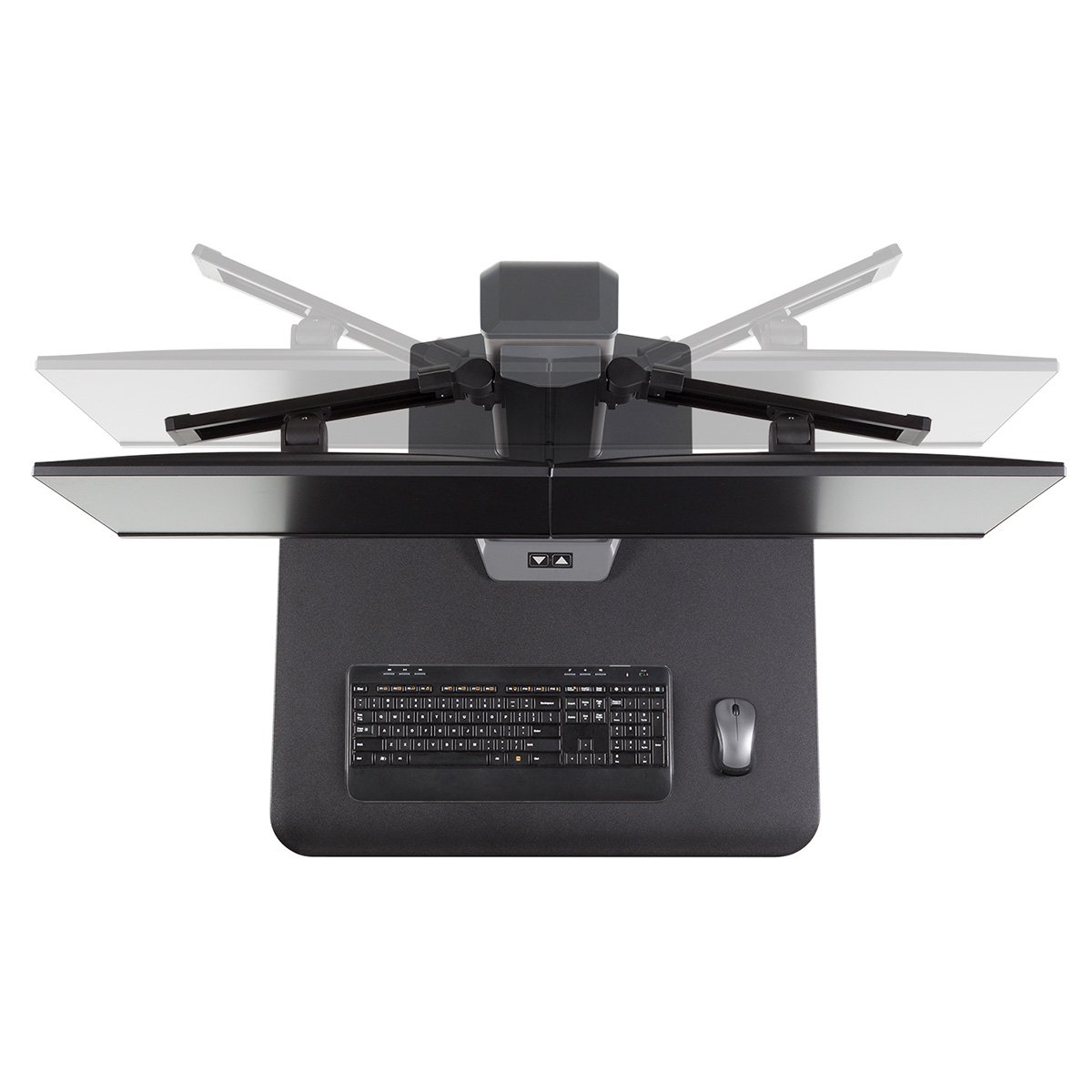 Adjustable VESA Monitor Mounts 
Experience full motion articulation with VESA compatible monitor mounts that independently adjust for the perfect screen set-up, every time.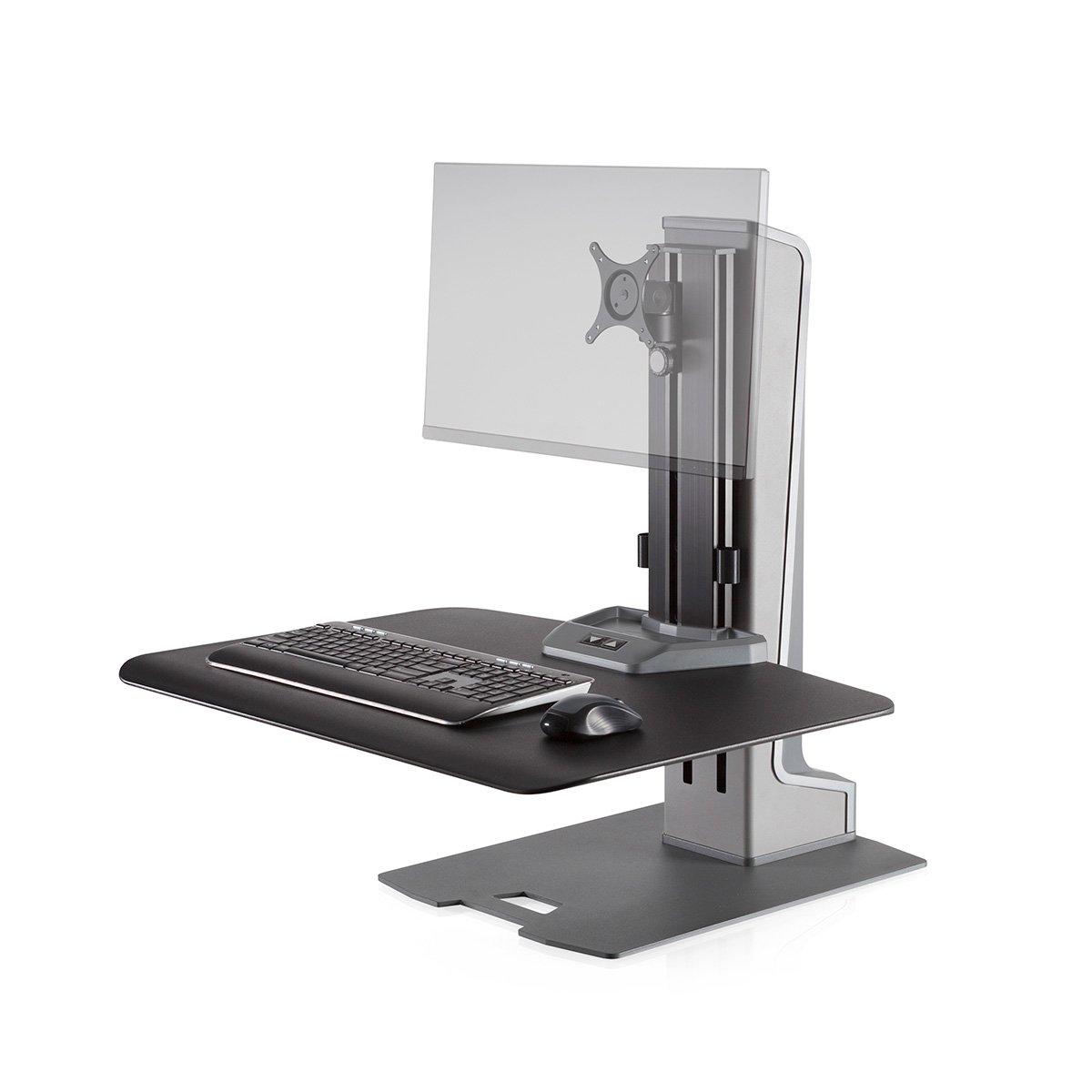 Spacious Worksurface
This standing desk features a spacious single-level desktop so you can keep all your desk essentials within reach.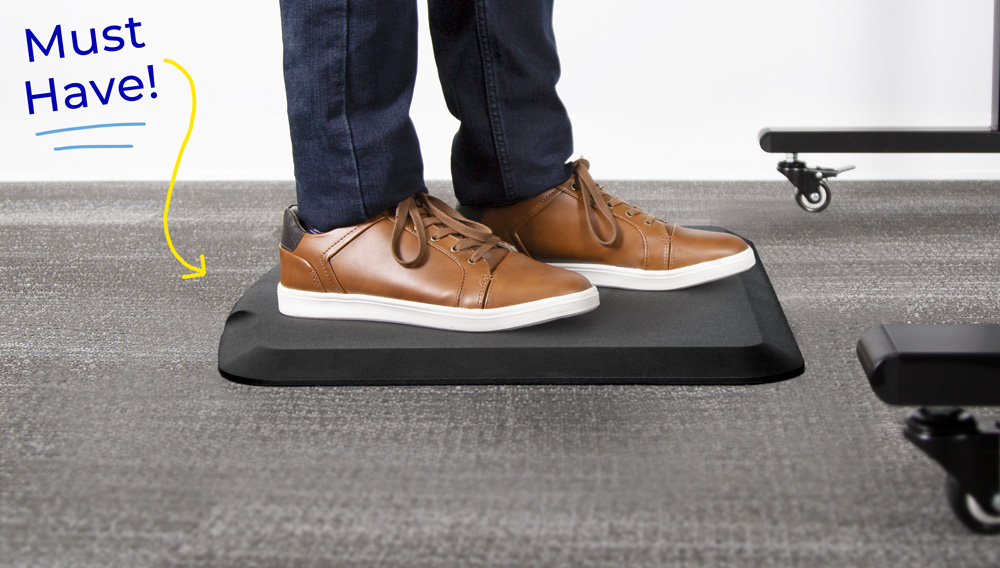 You Can't Have One Without the Other
It's best to use a standing mat whenever and wherever you're using a standing desk or desk converter. So, take the pressure off—your joints at least—with a standing mat. Productivity will sky-rocket, and not just at your desk! You can take this mat into the kitchen for extra support. PS, how's your mood? Well, with a standing mat, it's likely to improve. Yea—we're thinking you should add this to your cart. Your back and joints will thank you for it!

See Product Details